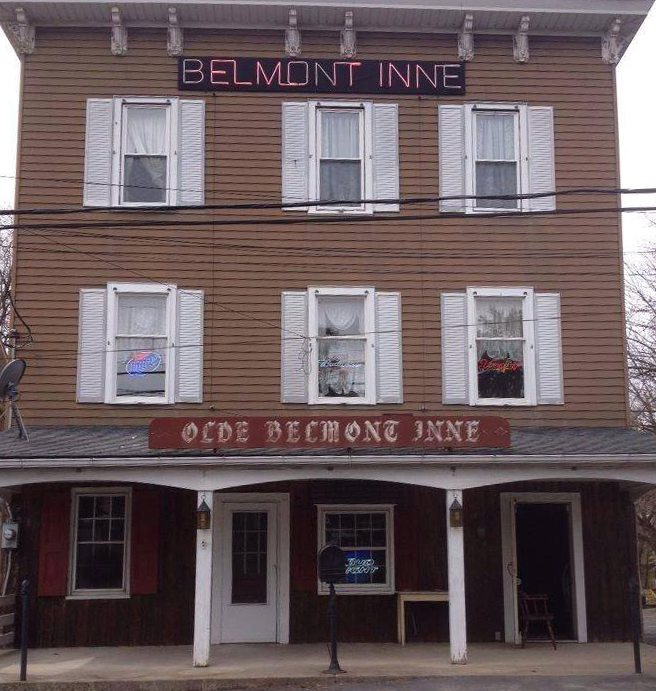 The Belmont Inne reopened last month after sitting dormant for many years.  The history of the space has been tumultuous, going through many openings and many closings.  At one point the bar was a neighborhood bar, and was then transformed by Steve Kershner, currently proprietor of the Twisted Olive, and two partners into a fine dining restaurant.  The fine dining aspect was one that grew the restaurant's reputation for some of the best cuisine in the area.  The restaurant was last open around 2010.
The new operator, Gino Russo, has gone back to the public house motif.  Gone are French-inspired dishes and in are specials including meatloaf, $2 Busch bottles, wings, and cheesesteaks.  The bar offers $1 drafts from 7pm to 9pm on Wednesday and has $.50 wings on Thursdays.  Other menu items include burgers, chicken sandwiches, fries, pierogies, onion rings, and mozzarella sticks.
The Inne is open from 10am to 12am Monday though Thursday, 10am to 2am Friday and Saturday, and 1pm to 9pm on Sundays.
Photo from the Belmont Inne's Facebook page.