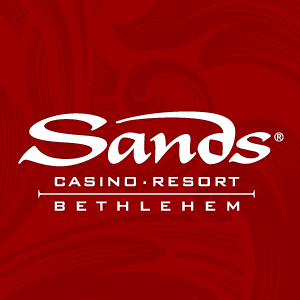 Clearly catering to a more mature audience in some of the recently announced shows, the Sands Event Center announced shows by Loretta Lynn, Bob Saget, Jay Leno, and Kenny G.
Country star Loretta Lynn, playing June 9th, garnered wide success in the 60's and has since release a (ridiculous) 70+ albums.  Her last wide release was in 2004 with Van Lear Rose, which peaked at #2 on the US Country charts and #24 on the overall US Billboard 200.   Tickets for the show range from $35-$65 and go on sale March 2nd. 
Famed  saxophonist Kenny G will also be hitting the stage at the Sands.  One of the most prolific instrumentalists of all time, Kenny G was named the 25th most selling artist of all time.  Launching his career onto the Billboard charts in 1984, he has gone on to sell over 75 million records.  Kenny G's June 21st show goes on sale on March 2nd.  Ticket prices range from $45 to $117.
Comedian and Philly native Bob Saget will be hitting the center on July 7th.  For those who only know Saget from America's Funniest Home Videos and Full House, you should really check out his stand-up.   He's raunchy, dirty, and hilarious.  Tickets for Saget's show range from $29.50 to $45 and go on sale March 2nd. 
A guy we at the El Vee love to hate, Jay Leno, will be performing at the Sands on August 10th.  Known mainly for his Tonight Show antics, Leno also maintains a busy tour schedule and in the past has frequently hit Atlantic City.  Tickets for this show start at $65 and top out at $99.50.  It's also interesting to note that this show is during Musikfest.  Is the Sands playing nice by booking a comedian instead of a musician to compete with Sheryl Crow that night?  Things to ponder.
The Morning Call also leaked that WLVT will be sponsoring fundraising shows at the Sands Event Center, as well as another non-PBS show. 
The B-52s, who have three gold records, one platinum record, and one 4x platinum record in the U.S. will be stopping by the event center on July 17th.  Best known for tracks like "Rock Lobster" and "Love Shack" created decades ago, the band still enjoyed commercial success in 2008 with the release of Funplex, which topped out at #11 on the Billboard 200.  According to WLVT the tickets will go on sale February 29th and the station will run an on-air B-52s special on March 3rd at 10pm through WLVT.
On September 14th legendary rockers Kansas will be at the Sands Event Center.  Mostly known for their music produced in the 70's-early 80's, such as "Dust in the Wind" and "Carry On My Wayward Son", Kansas reformed in the mid-80's.  Tickets for the show go on sale March 8th at 8:45pm through WLVT.
Celtic Thunder, a high-energy, choreographed performance featuring Celtic-influenced music, will be coming to the event center on October 5th.  Tickets for this show go on sale on March 13th at 7:15pm through WLVT.
And lastly, the non-WLVT show, will be Michael Bolton, according to The Morning Call.  After becoming an adult contemporary mainstay in the 80's-90's, Bolton hasn't had a high-charting album since in 15 years.  The Grammy award-winner will be hitting the Sands sometime in June.