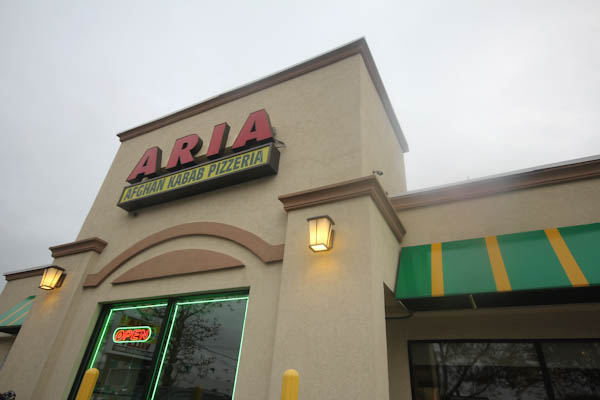 Allentown is now home to yet another new restaurant, Aria Afghan Kabab.  The restaurant had sat idle for quite some time before opening in late September at 1052 Union Blvd.
Aria features a (pretty nice) dine-in area that is open for lunch and dinner, serving up authentic Afghan dishes (and a smattering of American foods for good measure).  Some of the ethnic dished include aashak (steamed scallion dumplings with yogurt sauce)
bademjan borani (eggplant slices fried with mint yogurt sauce)
mantoo (steamed beef dumplings with yogurt sauce)
boulanee kachaloo (grilled turnovers willed with potato and spices, served with yogurt)
aashe bureeda soup (made with noodles, chickpeas, and topped with yogurt/meat sauce)
mashawa soup (veggie soup with chickpeas, red kidney and mung beans, topped with yogurt and mint)
badeenjan (stew of eggplant topped with yogurt sauce)
sabzi (stew of spinach)
qurma nakhod (chickpea stew)
murgh callaw (chicken stew over rice)
qabuli palau (boneless lamb shank with rice, carrots, and raisins). 
To see the full menu (and the American dishes), click here.