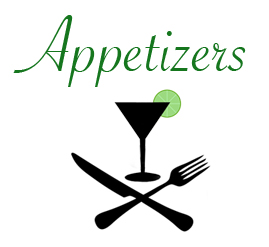 The Melting Pot in Bethlehem will be hosting a St Patrick's Day Stoudt's beer pairing dinner on March 17th for $39 a person from 6p-9p.  Check out the menu here.
The Tavern on Liberty is going to be holding one hell of an evening on March 31st.  Founder's Night, comprising of the cream of the crop from Founder's Brewery, will be going down at 7p-11p.  They're tapping some delightfully rare gems and some of the best stouts in the entire world.  They're gonig to have Nemesis, a barleywine aged in maple bourbon barrels.  There will be Kentucky Breakfast Stout, their regular breakfast stout aged in bourbon barrels for a year.  They will have their Imperial Stout, another award winner.  And the crowning glory?  Canadian Breakfast Stout, their stout matured in maple and bourbon barrels.  Truly a treat, super rare, and only can be found on draft.  If you love beer, you'll be at this event.  Better yet?  Stop by now, they've got Duchesse de Bourgogne on tap.  In a week or two they'll be throwing on Angle's Share, Red & White, and Oscar, as well.  This joint is killing it this month.
SouthSide Film Institute is doing their Third Thursday Film Club deal again this month.  If you're looking for a family event instead of hitting up the previously mentioned Founder's Night, check this out.  It's Secret of the Kells, an Oscar nominated short film with Celtic ties, perfect for March.  SSFI is also holding their $1,000 night on April 2nd.  Tickets are $75 a person.  Last year we covered their fundraiser and it was a great time.  There was tons of food, prizes, etc. so it should be another good year.
And finally, an update from Weyerbacher brewery in Easton.  Their Slam Dunkel is back, which is a double dunkel-weizen heavy on the malt and great for this time of year.  Heresy and Insanity are still being pumped out of you're in the mood for some dark, barrel-aged beers.  Their latest "brewer's select" one-off beer is Oscar.  It's a hoppy hefeweizen that won't be available for long, so snatch it up if you see it.  And the biggest, best news of all?  Their bottles are getting redesigns.  After years of crappy labels maybe the bottle artwork will finally live up to their beer.
Until next time…