Please note the Plaza Bistro isn't opening until the week of Feb 7th due to the weather situation.
Following on the heels of our update the other week, we've got some new info on what's replacing Rock n' Joe in the Bank of America plaza on Broad Street in Bethlehem.  The Plaza Bistro and Marketplace will be opening on February 2nd, taking over the former cafe spot.  No word yet on what the menu will include other than they will be serving and selling teas from Christine's Secret Tea Garden in Easton.
On the rounds to check out business info we also discovered these two snowmen having a drink outside of ReWired: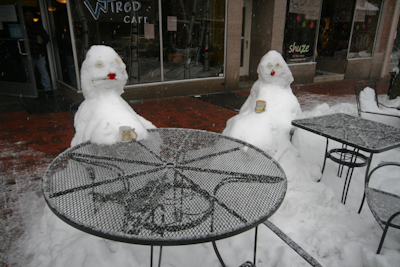 The long-awaited project by the owners of Tap and Table and The Bookstore, Bahnhof, isn't quite ready yet.  According to a liquor license search the license is still in the process of being transferred over to the new owners.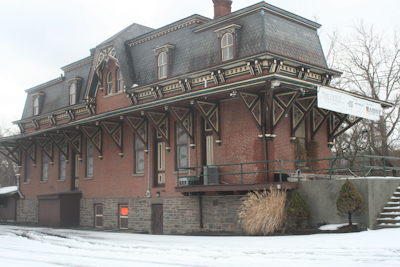 And to finish off here's two photos of the outside of Wildflower which is currently undergoing renovations by the team from Terra Cafe in Easton.